The Brownie In Motion Project
a traveling soft sculpture, darkroom and working camera approximately the size of a range rover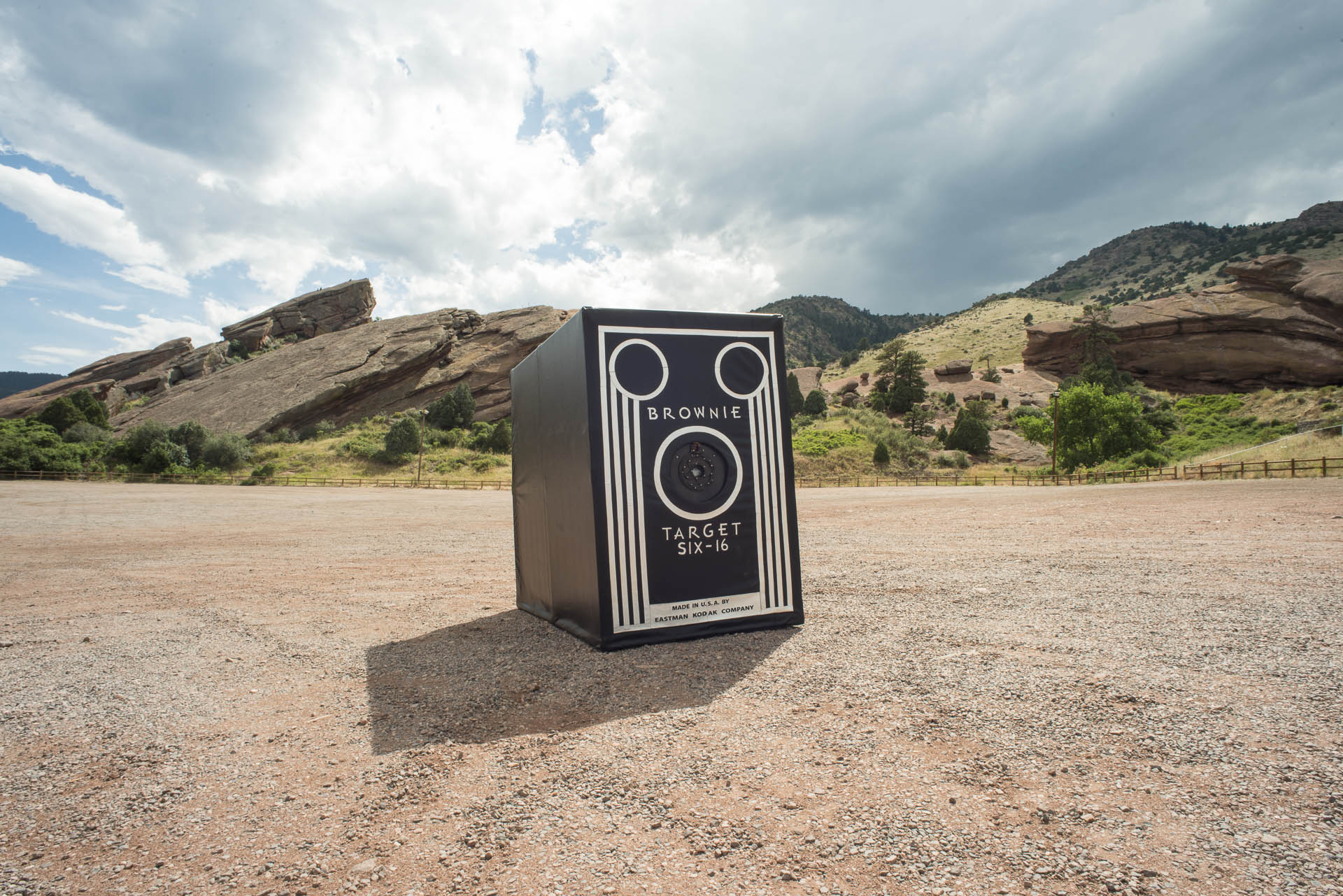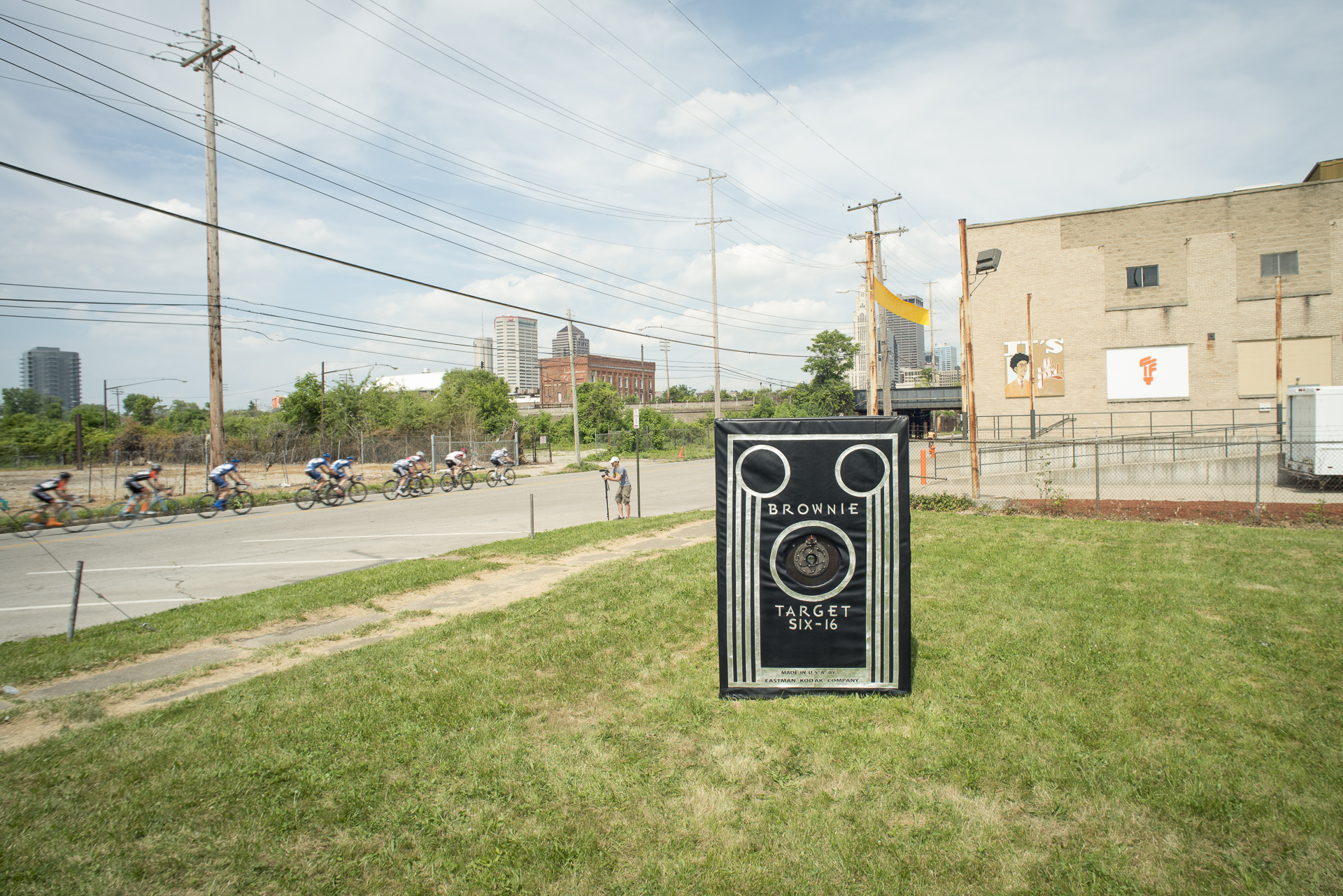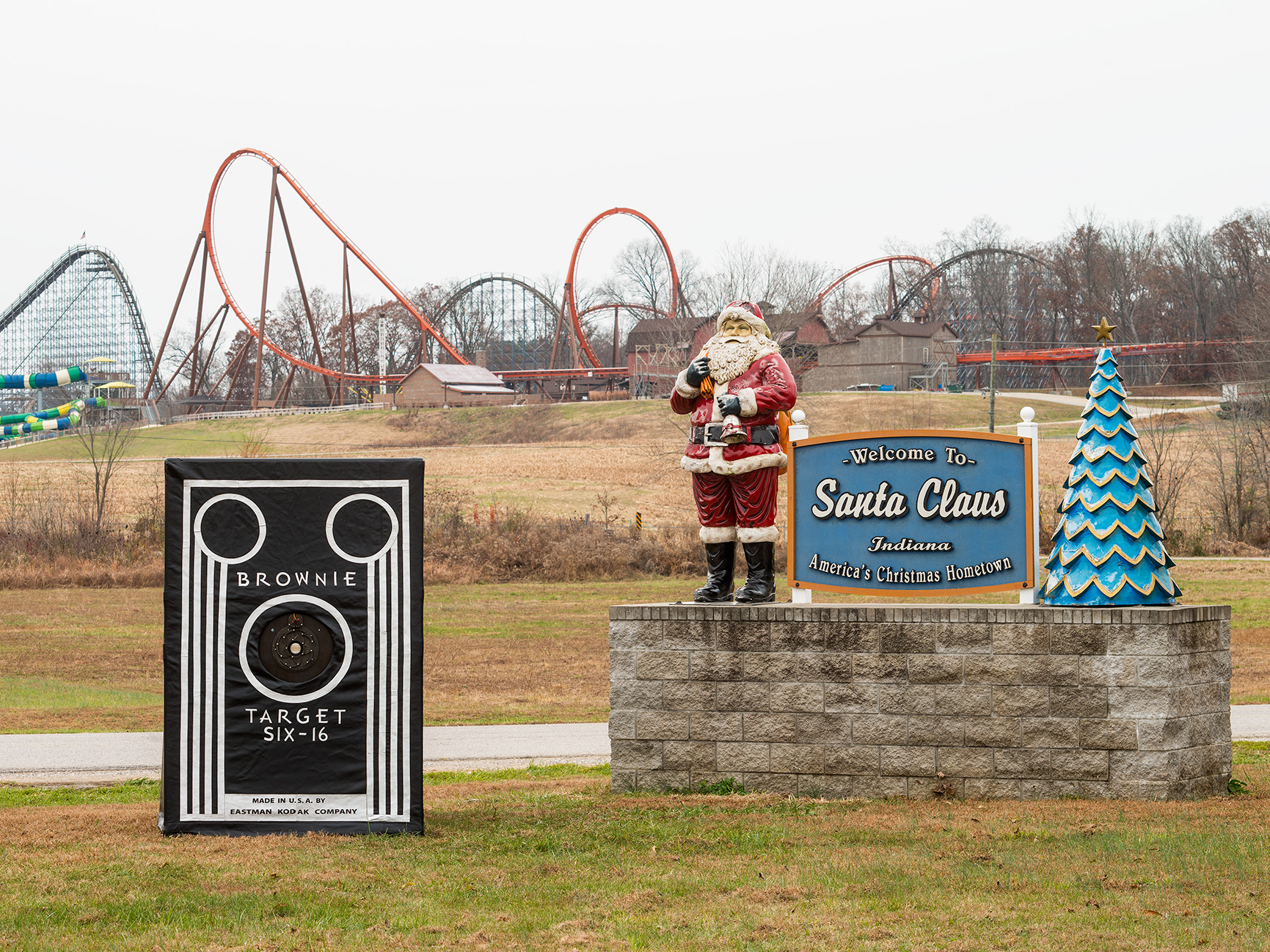 The Brownie In Motion Project is a camera obscura, soft sculpture, traveling interactive art installation, darkroom and working camera. Since its debut at Ingenuity Cleveland in 2013, the camera obscura has traveled to both coasts visiting schools, artist studios and exhibition venues along the way. Originally designed as an immersive camera obscura, Takacs now uses his 5'x8 x'7' Brownie camera to to photograph crafts people and other practitioners of disappearing trades.
The Brownie In Motion Project has been exhibited at venues across the country including the Columbus Museum of Art, the Society for Photographic Education Conference in Baltimore, Northwestern State University, , the Columbus Cultural Art Center, Bluffton University and the Wassenberg Art Center.
Acknowledgements
I'm grateful for everyone who has supported The Brownie In Motion Project over the years! It's been an amazing journey meeting & photographing artisans across the country and sharing the project with so many people! Thanks goes out to The OSU STEAM Factory and Ingenuity Cleveland for their financial support and belief in building the camera. I'm forever indebted!
I'd also like thank these members of the Brownie in Motion community who supported the project on Indiegogo and helped take the camera on the road for the first time!
Chris Purdy, Molly Burke, Alison Stittsworth, Thomas Wagner, Ralph Fredericks, Miel Paredes, Darryl Baird, James Smith, Ed Gately, Berry Booth, Brittney Denham, Brad Baillie, Jenna Gordon, Roman Holowinsky, Amy Cubberly-Yeager, Chad Cochran, Dan Hausman, Elizabeth McManus, Casey McCarty, Chrissy Gillogly, Damn The Witch Siren, Laura Hodgdon, Ron Freeman, Rebecca Lees, Mary Therese Di Piero, Dee, Tara Polansky, Christopher Kramer, Jim Chen, Kopano Marumo, Kenneth E Rinaldo, Agnes Burris, Rachel Smith / Normandy: A World Apart - Documentary, Cindy May, Amy Leibrand, Dary Rees, David Ryan, Karen G Johnson, Nevin Price-Meade, Jen Powers, Brett Jurgens, Phil Cogley, David Weinberg, Phil Harris, Lisa Iacobellis, Undine Brod, Olivia Miller, Liz Roberts, Aspen Mays, Sage Lewis, Derek Stewart, Kellan Mangan, Felipe , Beth Thornton, Aimee Tomasek, Joe E. Heimlich, Susan Moore, Monika Laskowska, Chris Pollock, Jennifer Cantor, Heather Motto, Teal Larsen, Christie Crane, Laura L. Murphy, Amy Ritter
A huge thanks also goes out to all of the artisans and craftspeople who have taken time out of their days to talk with me and sit in front of a huge black box with a man fumbling around inside of it trying to make a photograph! You guys are the reason I do this!
Lastly, I need to make a very special thank you to my friend Brittany Lawson of 9Stitches who took on the immense task of actually sewing the camera together (which, as she can attest was not an easy task!) I'm in awe of your commitment to your craft and am grateful for your friendship!
THANK YOU ALL !
with love,
Stephen Takacs